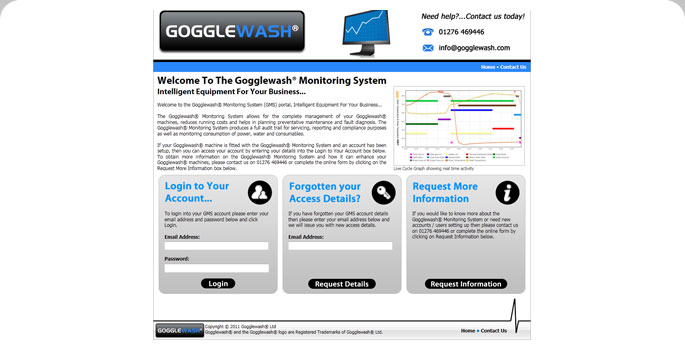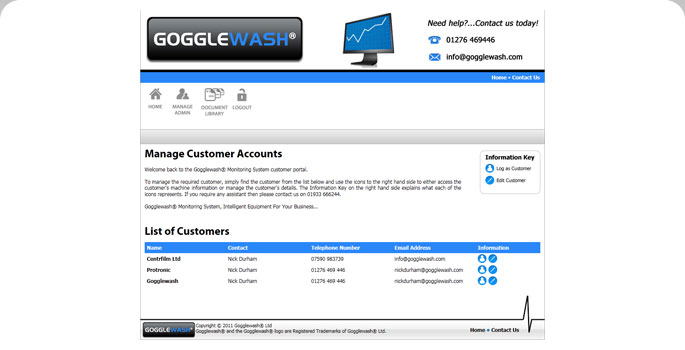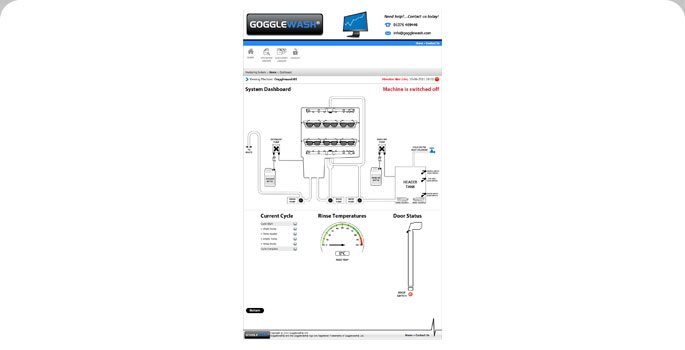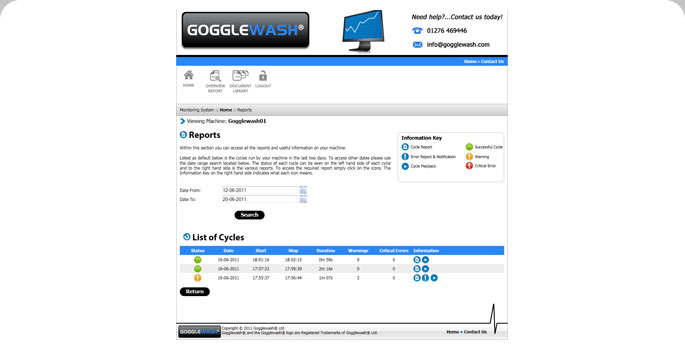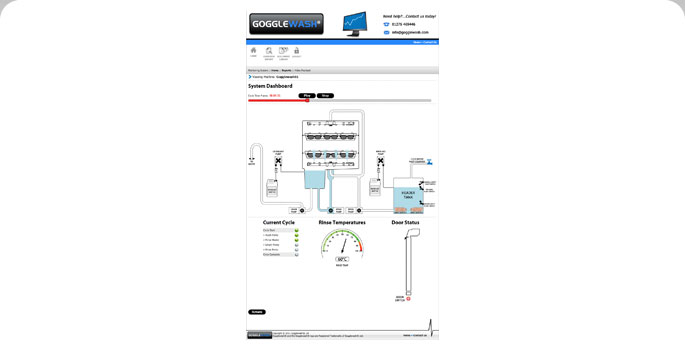 Real Time Fault Reports
Over 90% of instances where an engineer might be required do not in fact need an engineer. RMS will notify operators via email of a fault that has occurred and what might they need to do to rectify it. This reduces the cost of ownership dramatically.

Access to Real Time Data
The remote monitoring system (RMS) records all the key information of the machines operation, not only can it be viewed in real time, it also records a copy of every single cycle providing operators with access to an audit report confirming:
Wash temperatures reached
Rinse Temperatures reached
Contact time of wash cycle
Contact time of rinse cycle
Detergent dosing levels
Rinse agent dosing levels
Component Management
The RMS allows Gogglewash to view the lifespan of every working component ensuring we can be pro-active in ensuring the cinema can reduce downtime due to component failure.
If a component fails during the warranty period Gogglewash will despatch a replacement as it happens, with clear replacement details.
If the machine warranty has expired Gogglewash will notify the operating exhibitor of any part that is coming to the end of its lifespan and suggest they invest in a replacement so that they are prepared for any potential breakdown.
Consumption reports
RMS allows operators to review costs of running machines, this is particularly useful where there are multiple sites within a cinema chain and can highlight potential efficiencies. The RMS will allow exhibitors to compare operational costs against ticket sales.
Records water consumption
Detergent Consumption
Rinse Agent Consumption
Electrical Consumption
If a particular site is using twice as much cost to wash half as many 3D glasses, it is likely they are not washing a full basket of glasses every cycle. Being able to highlight this would enable you to reduce this cost by 50%.
Machine History
RMS will provide Gogglewash with a complete history of machine operation, enabling Gogglewash to react to any ongoing problems.